Roof Valley Repair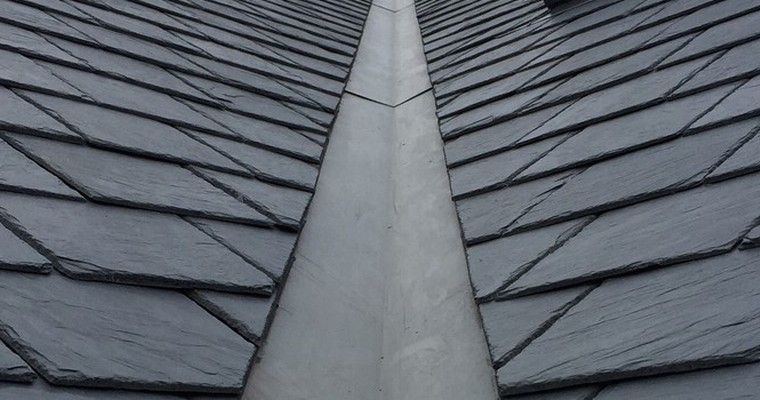 If you believe you need some roof valley repair work the Roof Repair Line can help.
Roof valleys are an area of your roof which are vulnerable to premature deterioration and the development of leaks. The reason for this is because they are one of the areas of your roof which a large amount of rain water will pass through as it drains from your roof.
Leaks can develop for several reasons but in most situations the cause can come down to three things, poor construction of the roof, a lack of maintenance or age.
The Effect Age Has on Roof Valleys
After many years of being exposed to the elements roof valleys will begin to deteriorate. Ageing shingles in a roof valley can create fissures and cracks. Which will lead to moisture penetrating your roofing system. And eventually leaks.
It is important to maintain your roof regularly to prevent small problems developing into serious ones.
Poor Construction of a Roof Valley
Roof Valley repair is often needed because of the poor construction of the roof valley when the roof was originally installed. Frequently roofing nails are placed too close to roof valley seams. The problem with this is moisture is drawn through the roofing material which will cause the roof to have a shorter life span that it is supposed to. Nails should be at least 6 -10 inches away from the seams of a roof valley.
Inadequate Roof Maintenance
Your roof valleys drain water and debris from your roof down into your guttering system. The buildup of debris from branches and leaves will eventually cause water drainage problems for your roof. This will result in the water having to escape somewhere else other than your guttering system. This can cause problems with moisture and leaking. The best way to avoid this problem is to regularly have your roof cleaned (at least once a year). This will prevent the build of any debris and the inefficient draining of water from your roof.
For any questions about roof valley repair, please get in touch with The Roof Repair Line or call us now on 01277 375 511 one of our expert team will be happy to help.