Flat Roof Repairs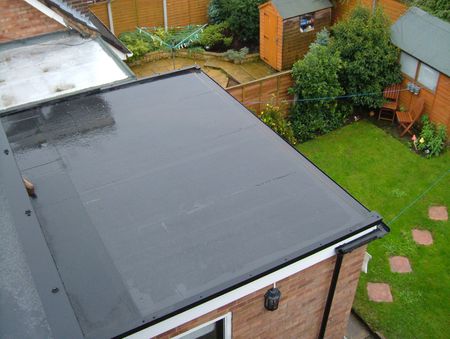 If you suspect a flat roof at your property is damaged, leaking, worn or in need of any type of roof repair work, we can get a trade accredited roofer with you quickly to get it fixed. Whether your flat roof is covered with felt, asphalt, GRP/Fibreglass, liquid, EPDM or single ply membranes, we've got an experienced roofer ready to help.
The Roof Repair Line are equipped to help you with all types of flat roof repairs. If you suspect you have a flat roof in need of repair, whether it is damaged, worn or leaking get in touch with us today and one of our roofing experts can help you find the best solution to your problem.
Whatever roof covering you have for your flat roof. The Roof Repair Line have operatives who are skilled in all roofing materials including: Felt, EPDM Rubber, Fibreglass and Asphalt.
For any flat roof repairs you may need, please get in touch with The Roof Repair Line or call us now on 01277 375 511 one of our expert team will be happy to help.