Roof Pointing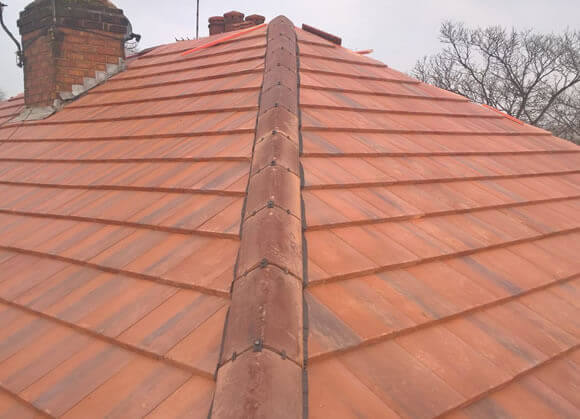 The Roof Repair Line can help you with any roof pointing work you need carried out. Both pointing and bedding are very important elements of your roof. If your pointing and bedding is not correctly maintained the life expectancy of your roof can be drastically reduced.
It is a good idea to get an annual roofing survey to let you know if any maintenance work is required. It is often the case you will need to repoint and re-bed your roof. This prevents roof tiles coming loose and leaks developing.
If you have any questions regarding roof pointing or roofing surveys please get in touch with The Roof Repair Line or call us now on 01277 375 511 and one of our experts will be happy to help you.