Lead Flashing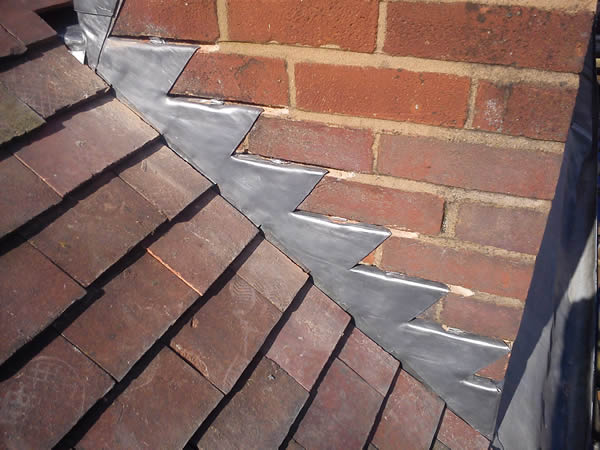 The Roof Repair Line are equipped to help you with any lead flashing needs you may have. The lead flashing and lead aprons on your roof are just as important to your roofs integrity as the material covering your roof.
Just like your roof covering material, lead flashings purpose is to prevent the penetration of rainwater. Lead flashing can be used in multiple places on your roof including your roof valleys and around your chimney.
The reason why lead is a preferred material for flashing is because of its easy to weld to, its attractive appearance and its malleability.
If you have any questions regarding lead flashing get in touch with The Roof Repair Line or call us now on 01277 375 511 and one of our experts will be happy to help you.