Fascias and Soffits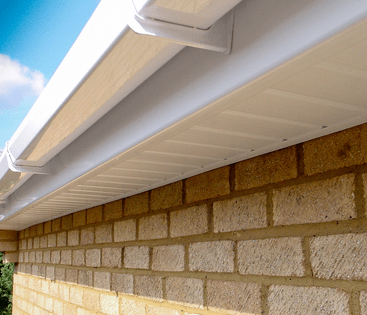 The Roof Repair Line can provide you with replacement fascia's and soffits. Fascia's and soffits effectively protects your property from the wet and cold preventing problems such as damp, condensation and the rotting of your roof joists and rafters.
The new modern plastics available for your fascia's and soffits means they stay looking good for much longer than old style timber fascia's and soffits. This also saves annual maintenance fees on treating and repainting the timber.
PVC is a long-lasting material which extremely durable meaning you will get a long lifespan out of your fascia's and soffits if they are installed correctly.
UPVC Facias and Soffits protects your property for many years. Shielding your property from the elements and giving your roofline a clean look. You also saved from annually painting and treating your timber to prevent rotting and keeping your roofline from looking good.
If you are interested in getting new fascias and soffits or have any questions, please get in touch with The Roof Repair Line or call us now on 01277 375 511 one of our expert team will be happy to help.